Turkey, Television and Travel dominate the Thanksgiving season. The American holiday has long been associated with family time and food, sparking some of the most ingenious ads of the year in preparation. While Christmas and The Super Bowl are two of the more recognizable ad holidays, we've picked out a few of the most interesting initiatives to come out around Turkey Day.
Macy's Thanksgiving Day Parade
No autumn advertising lineup is complete without the mention of Macy's Thanksgiving Day Parade. A fixture of New York City since 1924, the ever-expanding event has grown tremendously since it's 250,000 person turnout during its first year. This year 2.5 mile procession is expected to draw at least 3.5 million in-person spectators, with 22 million or more expected to watch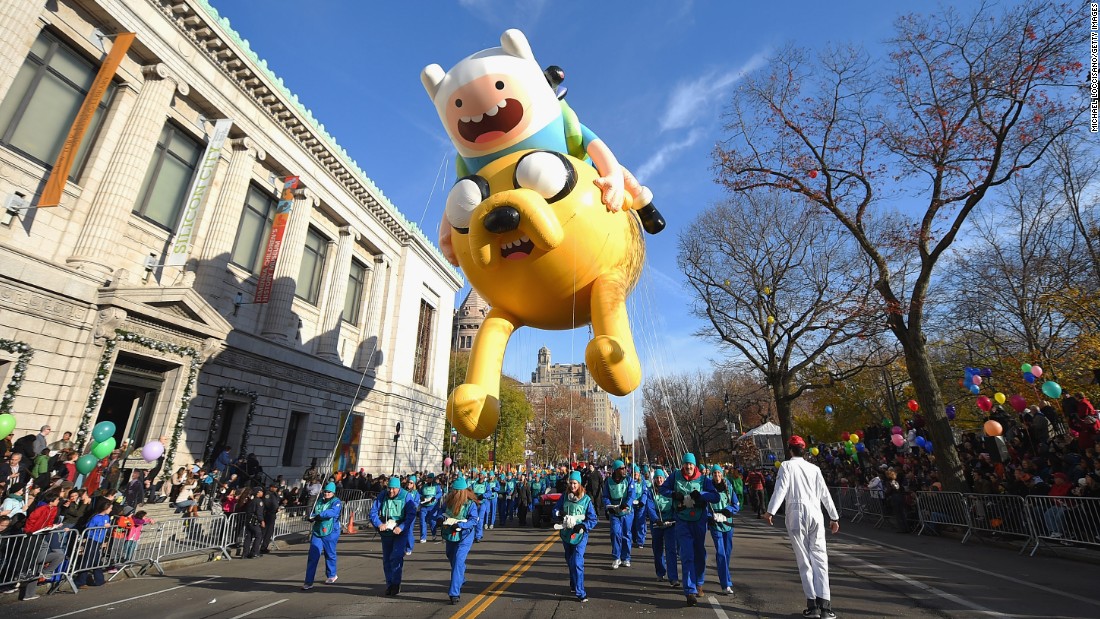 nationwide. The Macy's Parade draws some of the biggest names in entertainment, with float or in-person characters expected from Hello Kitty, Spongebob, Marvel and more.
As the popularity of the event exploded across the nation, Macy's has made the event more adult-friendly. In addition to the marching bands and novelty balloons, they've scheduled top acts like Gwen Stefani, Common, Patti LaBelle and The Goo Goo Dolls.
With over an estimated $3 million in event costs, Macy's Thanksgiving Day Parade is one of the biggest spectacles of the year—luckily, it generates just as much revenue for the retail giant.
NFL Thanksgiving Day
Much like NBA players on Christmas Day, there's no rest for NFL players on Thanksgiving. Instead of breaking for the holiday, the National Football League opted to take advantage of the massive at-home population by hosting three choice games throughout the day. Besides stirring up lively conversation around best players and old team rivalries, these games air some of the most popular ads of the year.
But these spots don't come cheap. The 2015-2016 Thanksgiving season saw 30-second ad spots reach an upwards of $700k—for one spot. The average football game features 11 minutes of play, but over 20 ad breaks with an average of 100 ads played throughout the course of a game.
Our favorite one? The original Dos Equis ads that dominated Thanksgiving airwaves for a decade. A product of Dos Equis' desire to reshape their brand, the Jonathan Goldsmith ads became ubiquitous with "cool," popping up in NFL commercial breaks nearly as often as Heineken, Budweiser and Miller Lite.
The National Dog Show
If we had to define Americana in less than ten words, it'd be "a slice of apple pie and a big dog." Purina knows this better than anyone, and has scheduled their 16th annual Dog Show for Thanksgiving afternoon
ernoon. With over 2,000 competitors, there's a dog for everyone—pugs and poodles, Labradors retrievers and Lhasa Apsos.
The event draws big ad dollars from PetSmart, Pedigree,  Caesar's and the ASPCA. On average, it boasts about 1.4 million -1.8 million viewers, and has quick become a favorite event of the Thanksgiving season. With all the paws, and furry pals, it's not hard to imagine why.
Want more holiday goodness? Check out our gift guides and favorite ad posts here.